15 May. → 18 May. '19Rotterdam, the Netherlands
---
Dutch Performing Arts and De Doelen facilitate the classical and contemporary music scene at the Dutch Pavilion during Classical:NEXT 2019. The global meeting for art music innovators takes place from 15-18 May 2019 in Rotterdam, the Netherlands.
The Dutch Pavilion is filled with representatives of ensembles, composers, publishers and festivals, as well as supporting and funding organisations. These organisations represent the whole spectrum of the classical and contemporary music sector. You are welcome to visit the delegates at the pavilion in concert and conference venue De Doelen.
Networking opportunities
On 16 and 17 May 2019 visitors can participate in several network activities, including matchmaking, speed dates, meet & greets and international matchings. There will also be networking receptions.
For the full conference and showcase programme, visit the
Classical:NEXT website
.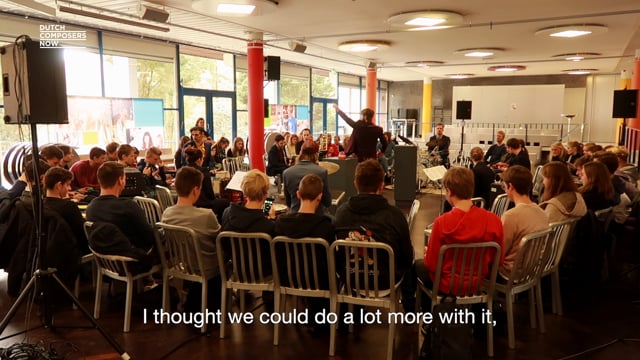 Arthur Wagenaar - 'CLOSE CALL'
Making music with your smartphone? Of course you can! But are you controlling it or is it the other way around? Composer Arthur Wagenaar's piece 'CLOSE CALL' challenges you to investigate this further. You can catch his work at Classical:NEXT in Rotterdam.

This video is part of a collaboration with Nieuw Geneco, to put the spotlight on Dutch composers who are part of international music events.
About Classical:NEXT
Classical:NEXT is the international conference for professionals from all branches of the classical and contemporary music sector. The conference is held at and co-produced by De Doelen. Since the first edition in May 2012, around 2,000 music professionals representing 1,000 companies from over than 40 countries have engaged with Classical:NEXT and made it into the world's most important classical music meeting, featuring a conference and exhibition, as well as showcases and screenings.